There have been nearly 100 planetary probes launched by humans, and they have caused havoc in the heavenly palace, showing their respective abilities
---
---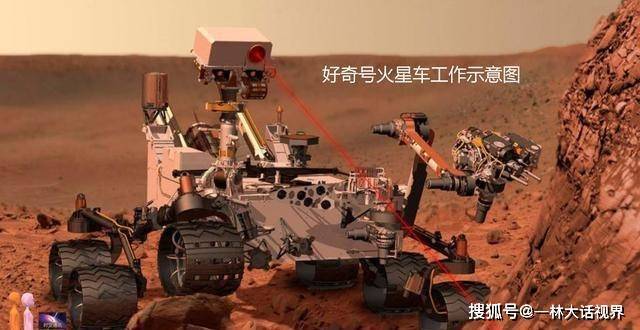 How many planetary probes have been launched since mankind stepped out of the earth to explore space?At present,there is no complete data,and space-time communication can only report an incomplete statistics to you based on some data collected.
So far,there are about 170-180 space probes launched by humans(excluding earth orbiting satellites).
At present,there are about 10 probes still operating in space or on the ground.
Among these probes,there are about 70 lunar probes.I won't introduce them here.Let's talk about about about 100 or so planetary probes.
To be specific,since the 1960s,the United States and the Soviet Union have launched a competition for space exploration.In addition to the moon,they have also launched intensive exploration of Venus.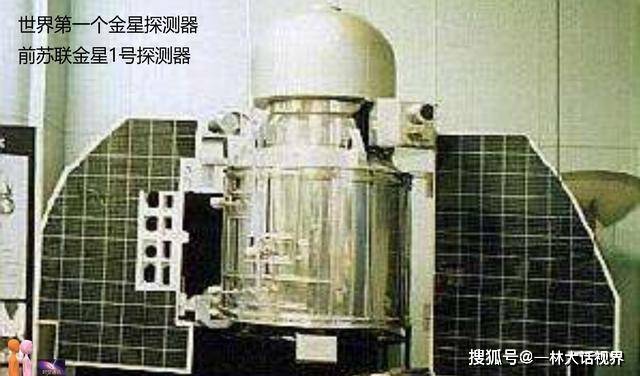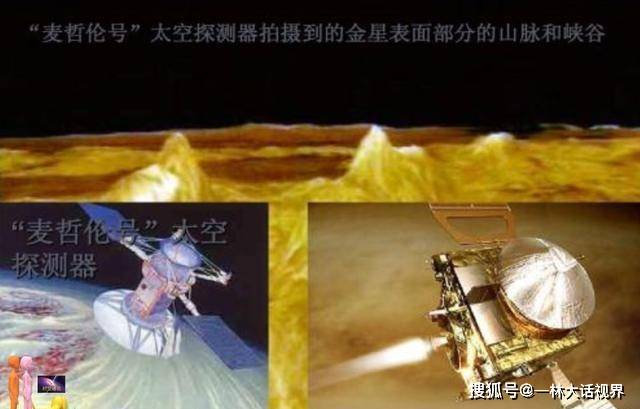 There were more than 30 probes launched to Venus in the last century,including about 14 launched by the United States and about 16 launched by the former Soviet Union.Most of these probes were successful except for some failures at the beginning.The former Soviet Union also made four soft landings on Venus,all of which were successful.Due to the extremely bad conditions on Venus,the probe was scrapped after only working for 110 minutes.
There are two probes launched to Venus in this century,one in Japan and one in Europe.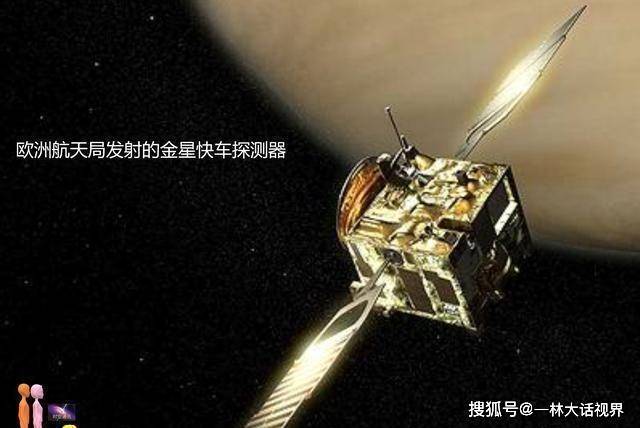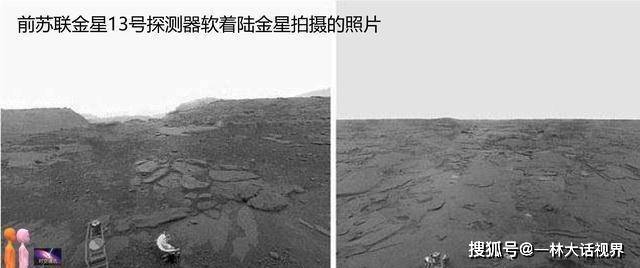 In the Venus exploration,the former Soviet Union achieved great successes and victories,which greatly stimulated the United States.Therefore,the United States shifted its focus to manned lunar landing,and 12 people landed on the moon six times,thus completely defeating the Soviet Union in space exploration.
Through a large number of Venus exploration,human beings have learned a lot about Venus.There is a dense atmosphere,mainly carbon dioxide.There are dozens of kilometers thick concentrated sulfuric acid clouds.The atmospheric pressure on the surface is more than 90 times the earth's sea level,the temperature is about 470 degrees,the concentrated sulfuric acid rain is falling in the lightning and thunder,the equatorial wind speed is 110 meters/second,and the volcanic lava flows.Therefore,it is no exaggeration to say that Venus is a hell.At least,it is impossible to develop and utilize the resources there with the current human ability.
Besides the moon,the number of probes launched to Mars is the largest.
The exploration of Mars also originated in the early 1960s.So far,about 50 probes have been launched,of which about 20 were launched by the former Soviet Union,none were successful,and about 30 were launched by the United States,most of which were successful.
The nearest distance between Mars and the earth is about 15 million kilometers more than that of Venus.It is this gap that has baffled a group of heroes.
The former Soviet Union stopped Mars exploration before and after its disintegration in the late 1980s.Russia launched two Mars probes in 1996 and 2011,both of which failed.China's"firefly-1"mission,which carried the Russian"Forbes soil"Mars probe,also failed.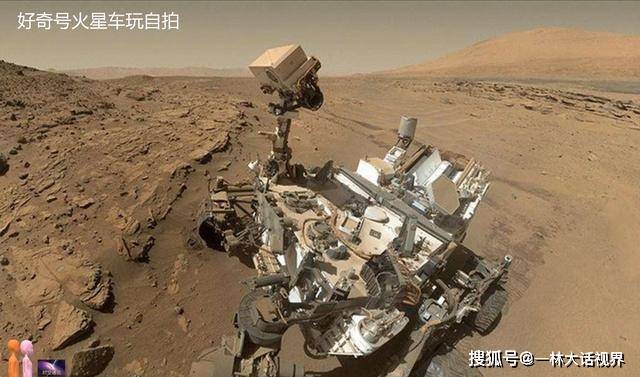 The US Mars exploration program has been uninterrupted,and at least eight probes have been launched this century.Since the end of the last century,the probe has landed on Mars for many times,and at least four Mars rovers have been released,including sojena,courage,opportunity and curiosity.Some of these rovers have worked alone on Mars for more than ten years,and opportunity and curiosity are still holding their posts.
The European Space Agency and India have also launched Mars probes in this century.The former is partially successful,while the latter is successful.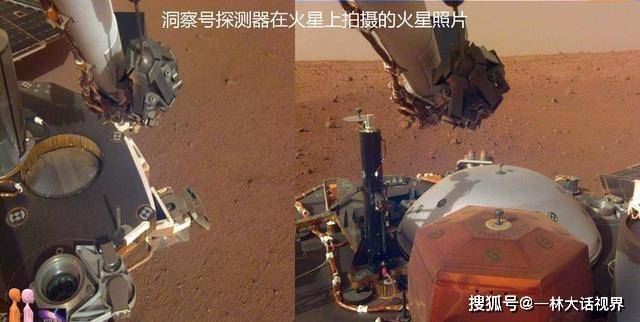 In Mars exploration,the United States has left far behind the former Soviet Union,Russia and other countries in the world,fully demonstrating its strong strength in space exploration.
At present,humans have a rich understanding of Mars.In a sense,humans have designated Mars as the first extraterrestrial colony.Exploration and transformation plans are being planned and implemented.Manned landing is just around the corner.
Since the success of manned lunar landing,space exploration has almost become a one-man show of NASA(National Aeronautics and Space Administration of the United States).They have launched more than a dozen probes to all planets in the solar system,most of which are Jupiter and Saturn.Now they have completed the full coverage of planet exploration,and also detected Pluto and the asteroids in the Kuiper belt outside the planetary orbit.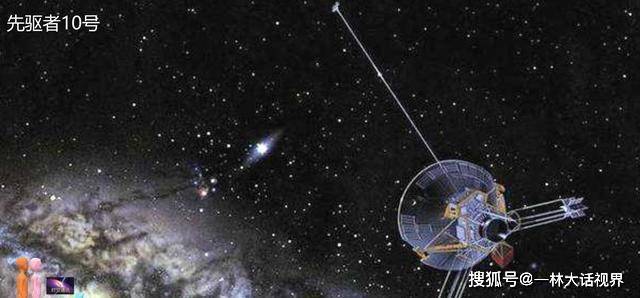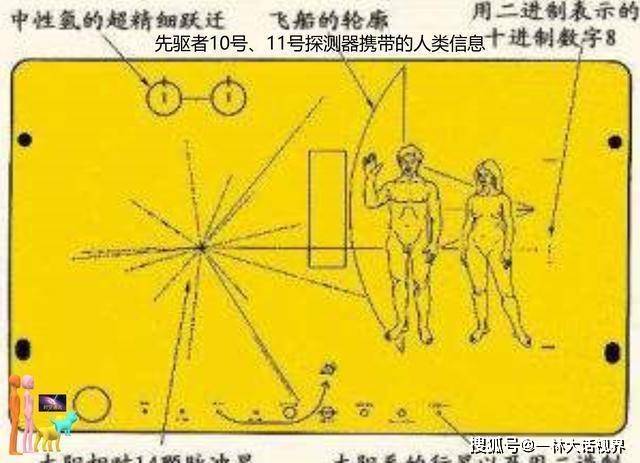 The following space-time communication briefly lists several famous interplanetary probes.
Pioneer 10 and 11:these two sister probes were launched on March 2,1972 and April 6,1973 respectively.They were the first probes to study Jupiter and the space of the solar system.Pioneer 10 not only studied Jupiter,but also flew over Neptune.After the two sister probes completed their missions,they went their separate ways and flew in opposite directions outside the solar system.They had long lost contact with humans.They all carry gold-plated aluminum plate business cards engraved with the information of the earth and human beings.As human messengers,they embark on the long journey of finding human friends.
Voyager 1 and Voyager 2:these two sister probes were launched on September 5,1977 and August 20,1977 respectively.It seems that Voyager 1 was launched later than Voyager 2.However,since Voyager 1 was designed to be launched into a faster orbit,it exceeded Voyager 2 to reach Jupiter and Saturn on the way.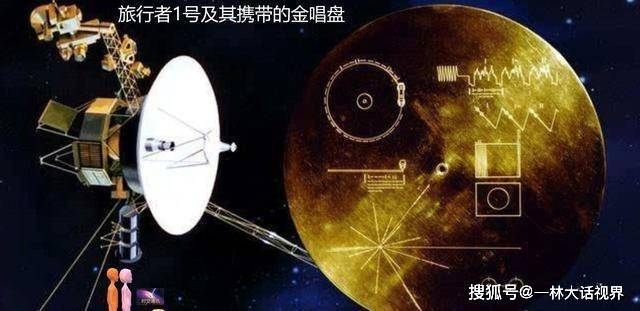 These two probes are first accelerated by using new gravitational technology and accelerated by the gravitational slingshot effect of Jupiter,Saturn,Uranus and Neptune.Therefore,they will fly out of the solar system faster than Pioneer 10 and 11.
Voyager 1 and Voyager 2 carry a gold-plated optical disc and a diamond stylus.After a billion years of space environment,the sound quality will be as good as new.It contains more information about the solar system and human beings,photos and music,and many information about Chinese people.
The four probes mentioned above all fly to the outer solar system from different directions.The farthest one is Voyager 1,which is 21.7 billion kilometers away from us.In 17000,it will fly out of the Oort cloud belt(considered as the edge of the solar system).In 76000 years,it will pass through the star system Centaurus A,the closest star system to us.
Galileo Jupiter probe:launched on August 18,1989,it flew around Jupiter for 34 times.It discovered that several satellites of Jupiter had underground oceans and volcanic eruptions.It collected a large amount of data about Jupiter's atmosphere.After six years of extended service,it ended its 14-year space exploration career by crashing into Jupiter's atmosphere on September 21,2003.This is the first controlled crash of a probe in a celestial body outside the earth.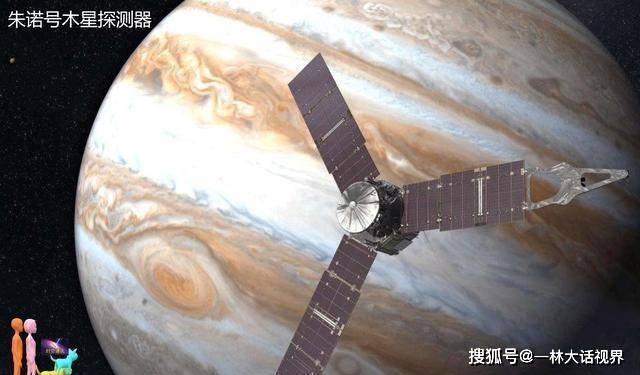 Juno Jupiter probe:launched on August 5,2011,this probe broke the record of 791 million kilometers of solar energy flight set by the European Space Agency,and set the record of the longest solar energy flight of mankind;Moreover,Juno made use of Jupiter's great gravity to become the fastest spacecraft at that time,with a speed of 265000 kilometers per hour(73.6 kilometers per second).
This probe has a better understanding of Jupiter.The design mission was completed in 2017,and it is still flying in Jupiter orbit.It is expected to end its life in 2022 with the same fate as Galileo.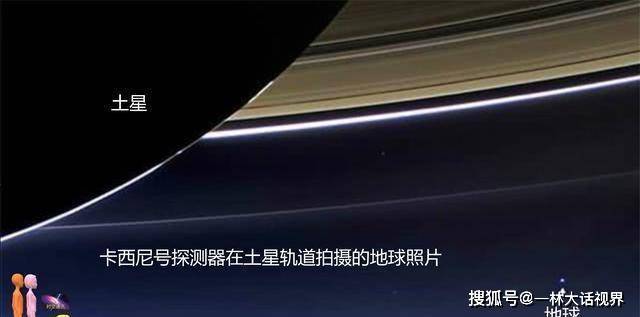 Cassini Huygens probe: launched on October 15, 1997, it is a large-scale cooperative project involving 17 countries. The probe weighs 6.4 tons, has a diameter of 3 meters and a height of 7 meters. The Huygens probe on board successfully landed on Titan, which is the first probe to land on an extraterrestrial satellite.
This is the largest and heaviest unmanned planetary probe launched by human beings so far.If it reaches the speed of Saturn by rocket alone,it needs to carry 70 tons of fuel.Modern space technology can not carry so much fuel.Thus,Cassini made use of the gravity of the earth,Venus,the sun and Jupiter to accelerate for many times,reaching a speed of 30 kilometers per second.After a journey of 3.5 billion kilometers in six years and eight months,Cassini reached the orbit of Saturn on July 1,2004 as planned.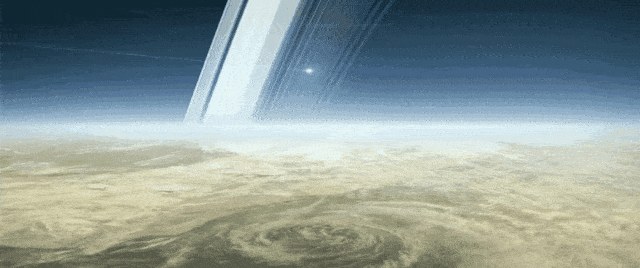 Cassini flew around Saturn for 76 weeks, and had close contact with Saturn and many satellites. It also ventured through Saturn's rings for many times and obtained a large amount of information. Due to fuel depletion, it was controlled to fall into Saturn's atmosphere on September 15, 2017, ending its 20-year exploration career with brilliant sparks.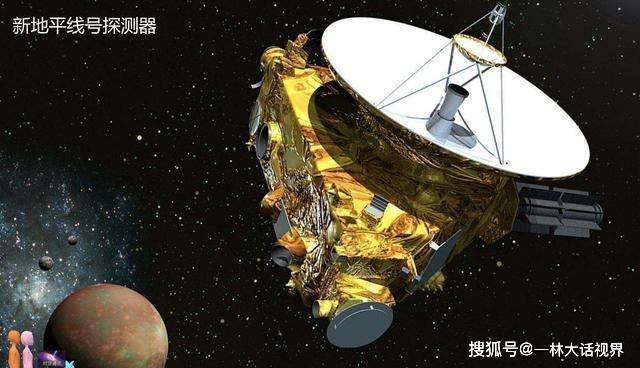 New horizon probe:it was launched on January 19,2006.It is also translated as"new horizon".It is the first probe to detect dwarf planets beyond the orbit of the farthest planet in the solar system.Pluto was originally the ninth largest planet in the solar system,but in 2006,it was voted out of the planetary team by the International Astronomical Society and was included in the ranks of dwarf planets.Some scientists are worried about Pluto's encounter.Alan stern,the NASA scientist who presided over the mission of new horizon,is one of them.Therefore,the visit of new horizon to Pluto can be regarded as a planetary treatment.
This probe was considered to have the fastest launch speed at that time, and the speed reached 16 km / s just after it left the rocket. The probe flew all the way to Mars, explored Jupiter and passed through the orbits of Saturn, Uranus and Neptune. In order to save energy (power consumption), it slept (slept) for 1873 days and was successfully awakened on December 8, 2014.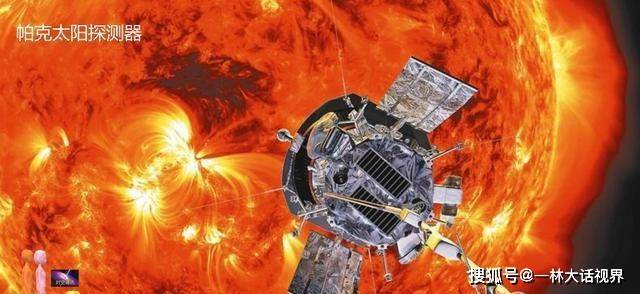 On July 14,2015,new horizon flew close to Pluto and Charon(Pluto),with the nearest distances of 13695 km and 29473 km respectively.The accurate diameter of Pluto was measured to be 2370 km,and that of Charon was about 1208 km.Through photographing and exploration,a large amount of previously unknown information about Pluto and Charon was obtained and transmitted back to the earth.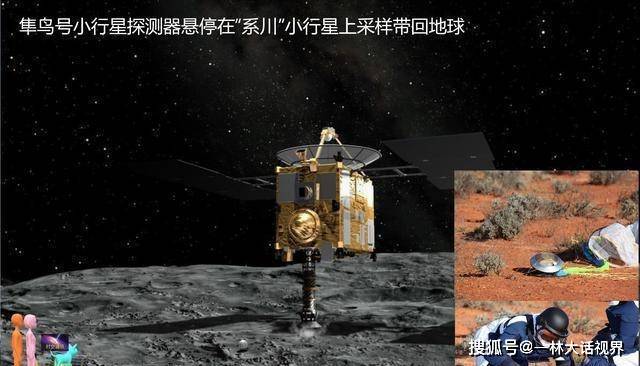 Then new horizon will go deep into the Kuiper asteroid dense belt,and the next exploration target is the Kuiper asteroid with the number of 2014mu69.In the next ten years or so,this probe will shuttle through the Kuiper belt and fly to the outer solar system in 2029,becoming the fifth human machine messenger to send the solar system.In addition to a number of detection instruments,the new horizon also includes some ashes of Clyde Tombaugh,the discoverer of Pluto,the American flag,and a CD with the names of nearly 450000 netizens who had signed on the"fly to Pluto"website.
It is worth mentioning that in addition to the above-mentioned famous detectors,there are also several that must be specially explained.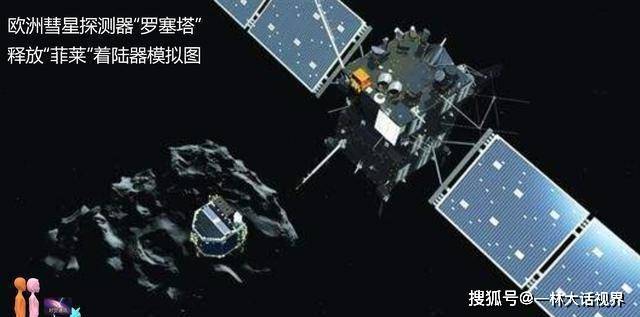 One is the first star probe"Parker"launched by NASA in 2018,which flew to the solar corona and touched the sun's"beard"at a close distance,creating a new era of star research.This probe will touch the sun in the coronal layer 6.5 million kilometers away from the sun's surface.At that time,it will experience a high temperature of more than 1400 degrees Celsius and accelerate itself to 200 kilometers per second by relying on the solar gravity,becoming the fastest unmanned probe manufactured by mankind.
In addition,Japan has successively launched the"Falcon"and"falcon 2"probes.They have been flying in space for several years and have flown several billion kilometers.They landed on two asteroids,namely"Sichuan"with a length of 540 meters and"Longgong"with a diameter of about 900 meters.Their rock and soil samples were taken back for analysis.The Falcon was launched in 2005 and successfully recovered in 2010;Falcon 2 was launched in December 2014.In February this year,it landed at the Dragon Palace to obtain samples.It is expected to bring the samples back to earth in 2020.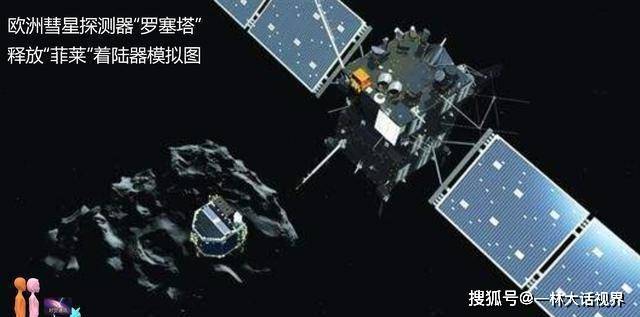 In addition, the Rosetta comet probe launched by the European Space Agency on March 2, 2004 has been chasing in space for 10 years, flying 6.7 billion kilometers. On November 13, 2014, it caught up with this 67p comet with a diameter of only 4 kilometers, and released the "philai" lander to land successfully for comet material analysis. Its main purpose is to study some conditions in the early stage of the formation of the solar system. After nearly two years of synchronous flight with comet 67p, the probe collided with comet 67p on September 30, 2016, ending its 14-and-a-half-year lonely journey in space.
The probes still working in space or on the target planet include the Mars internal probes insight,new horizon,Juno,Falcon 2 and Parker launched by NASA last year.There are also two Mars rovers working.Four of them have flown out of the solar system,of which Pioneer 10 and 11 have lost contact.Voyager 1 and 2 have also sent back information,which has lost control and autonomous inertial flight.
If the moon is included,China's chang'e-4 is still working.
Statement:the detectors introduced in this article are only arranged according to the collected data,and the statistics are not complete.Friends are welcome to check and supplement.
For the above-mentioned probes without the launch country,except for a few(such as Cassini and insight)which are jointly manufactured and launched by many countries but mainly by NASA,they are basically completed independently by NASA.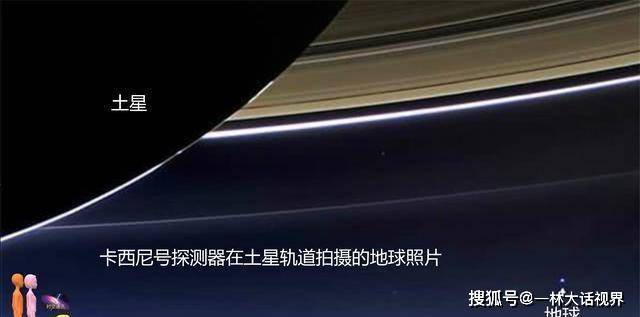 These detectors are like the mythical Monkey King.With his fiery eyes and golden eyes,they can see all kinds of strange extraterrestrial worlds and show their magic powers.
The successful exploration of the solar system by these detectors,together with the observation of distant galaxies in the universe by the Hubble Space Telescope,have completely subverted the understanding of human beings about extraterrestrial space.This understanding has exceeded the history of human beings for thousands of years by tens of millions of times,making the dream of human beings moving toward space gradually become a reality.
Spatiotemporal communication focuses on popular scientific topics of the people.We welcome to discuss them together.
---